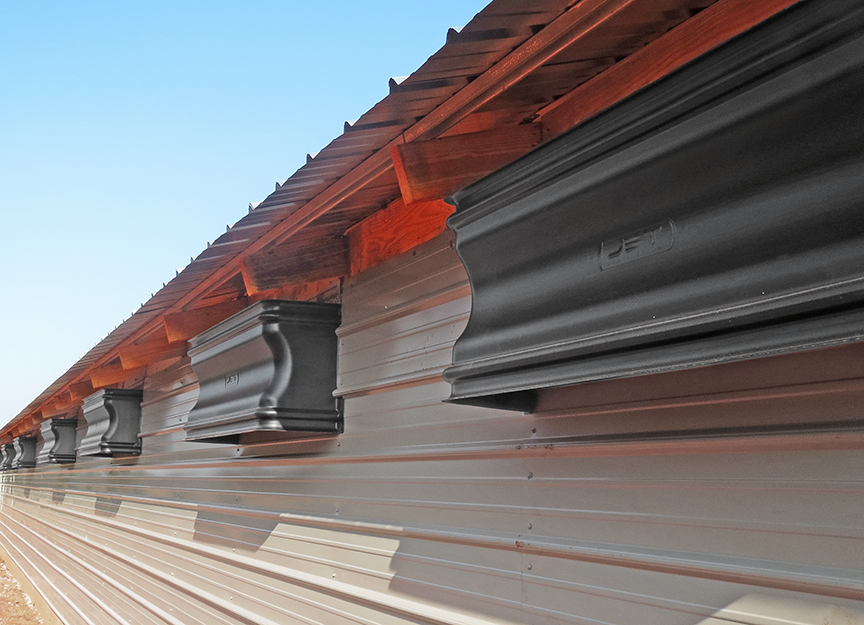 WIND / SUN DEFLECTOR FOR DIRECTAIRE INLETS
To reduce light entering through the sidewall inlets, hoods or wind deflectors need to be installed over each wall inlet.
Proven to be the most efficient hood on the market, Double L's Wind / Sun Deflector was designed for minimal air restriction, delivering more air than the standard hoods used on today's poultry houses.
With a Korad acrylic lamination over the polystyrene, the Wind / Sun Deflector is protected from the sun's rays and will not discolor or become brittle with age. The Wind / Sun Deflector reduces rain, wind, and sun from flowing into your poultry house.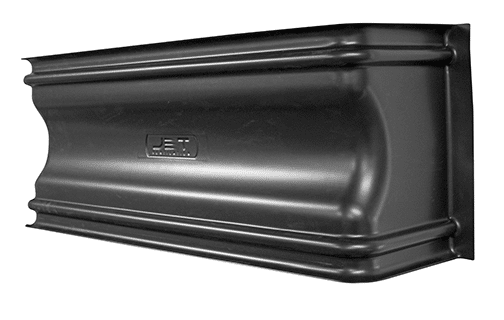 OTHER PRODUCTS YOU MAY BE INTERESTED IN: