TH415 Single Stage Thermostat Designed for
Controlling Ventilation and Heating Equipment
The TH415 Thermostat from Double L Group is designed to provide precise control of heating, cooling, and ventilation systems. A 316 stainless-steel sensing coil is mounted on the side of the watertight ABS plastic enclosure. The thermostat's adjustable dial allows it to be easily recalibrated.
The Single Stage Mechanical TH415 Thermostat is designed for controlling ventilation and heating equipment in even the harshest of Ag poultry house environments. The TH415 Single Stage Poultry Thermostat has a water-resistant NEMA 4x enclosure that is resistant to high humidity and airborne contaminants, as well resistant to the moisture and gasses found in corrosive agriculture buildings. The TH415 has a fast responding stainless steel sensor that resists corrosion and is 2.5 degree differential. With a temperature range of 40-104 degrees Fahrenheit, the TH415 Single Stage Thermostats have simple calibration in field.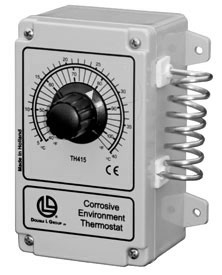 TH415 Single Stage
Mechanical Thermostat
Part 50165
Approx Wt: 12 ounces
MADE IN HOLLAND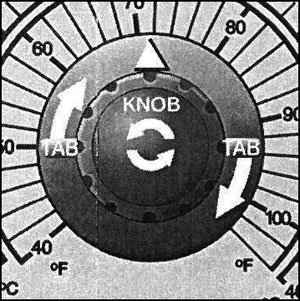 TH415 Adjustable Knob Allows for Easy Calibration                           
| | | |
| --- | --- | --- |
| ELECTRICAL RATINGS: | | |
| Volts A.C. 50 / 60 HZ | 120V | 240V |
| Full Load Amps (inductive) | 12A | 10A |
| Locked Rotor Amps | 48A | 36A |
| Full Load Amps (resistive) | 16A | 16A |
| Pilot Duty (VA / Watts) | 125 | 125 |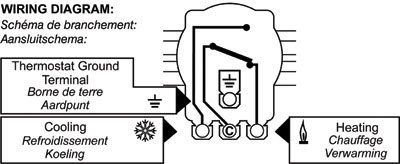 OTHER PRODUCTS YOU MAY BE INTERESTED IN: