Manufactured to your desired custom size, the EcoTight Shutter is made of heavy-duty, durable twin wall profile frame for longer life and stability. Its aerodynamic design allows for maximum air performance while minimizing light into animal room. Visit EcoTight Shutter to learn more.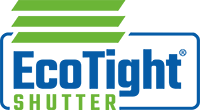 BUILT TO YOUR
CUSTOM DESIRED SIZE!
Made in the USA

Ideal for new construction or as replacement shutters, Double L's PVC Shutters are constructed of tough PVC to handle harsh environments. Fully tested as described by the Air Movement and Control Association, Double L's Custom PVC Shutters are manufactured to ISO9001 standards. Custom-made to specifications, Double L's PVC Shutters are low maintenance, can withstand heavy pressure washing, and are simple to repair. PVC Shutters will never rust, rot, or corrode. All parts are replaceable.