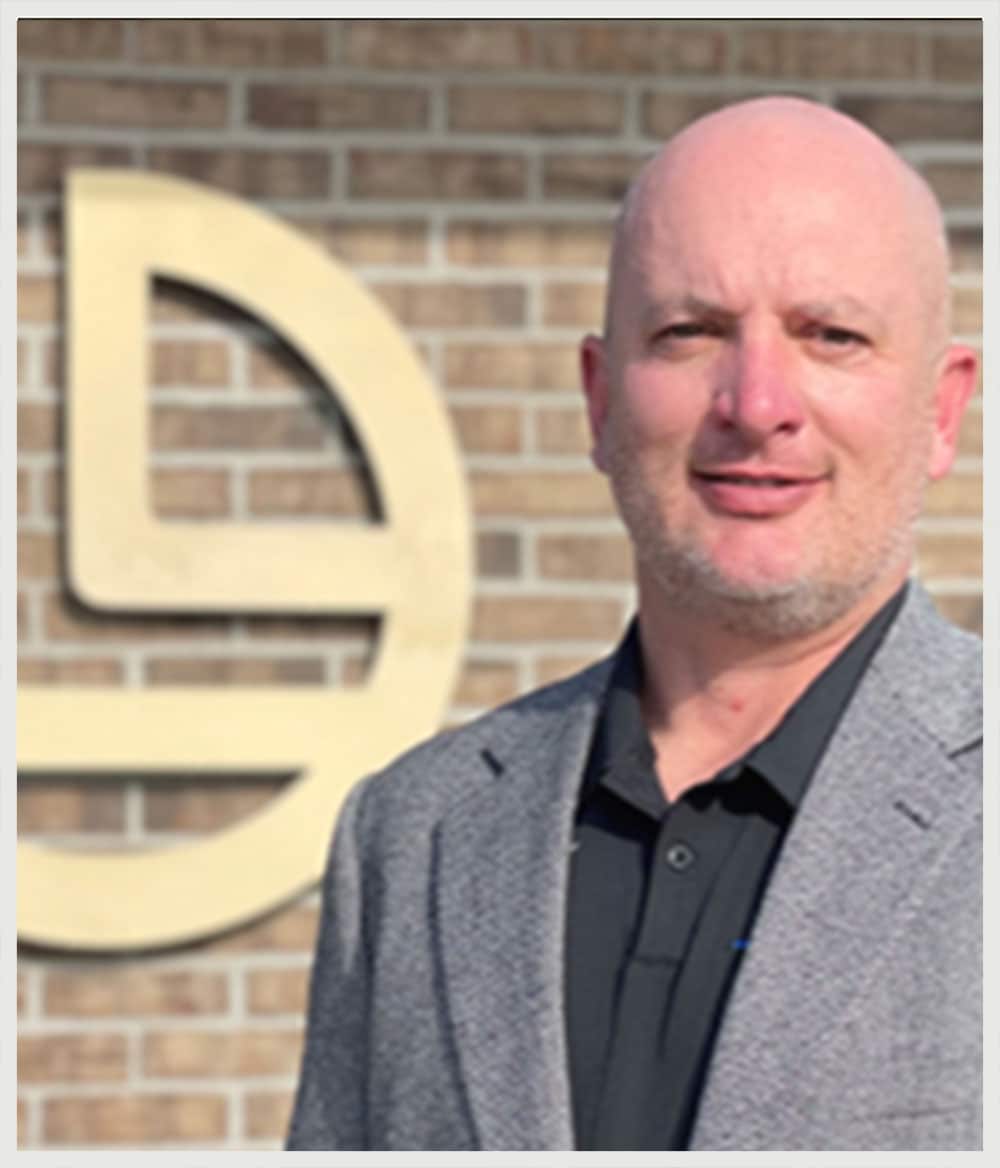 Trinity Persful, President/CEO
Trinity has been the CEO of Double L since the summer of 2021. There is no typical day for him, and that is why he loves his job.   One minute, it's balance sheets, inventory levels and the next minute it is new product development.  Talking to our employees, building relationships with our distributors and customers are the highlights of his job. Although each morning brings a new challenge; logistics, raw material price increases and competition - he finds it enjoyable because of the people.  The team embraces these challenges everyday with courage and resiliency, and for that he couldn't be more thankful.
Trinity has a wife, Karolyn, and kids that support him tremendously.  He finds comfort and encouragement in his church family too. His three dogs can often be seen coming to work with him and keep the office lively.  As a Kentucky native he is likely to be found drinking bourbon, watching UK Basketball, reading, or fly fishing outside of work. Trinity served in the Marine Corps, so all crayons are kept out of reach. If you ask, he will gladly share a story from his past adventures.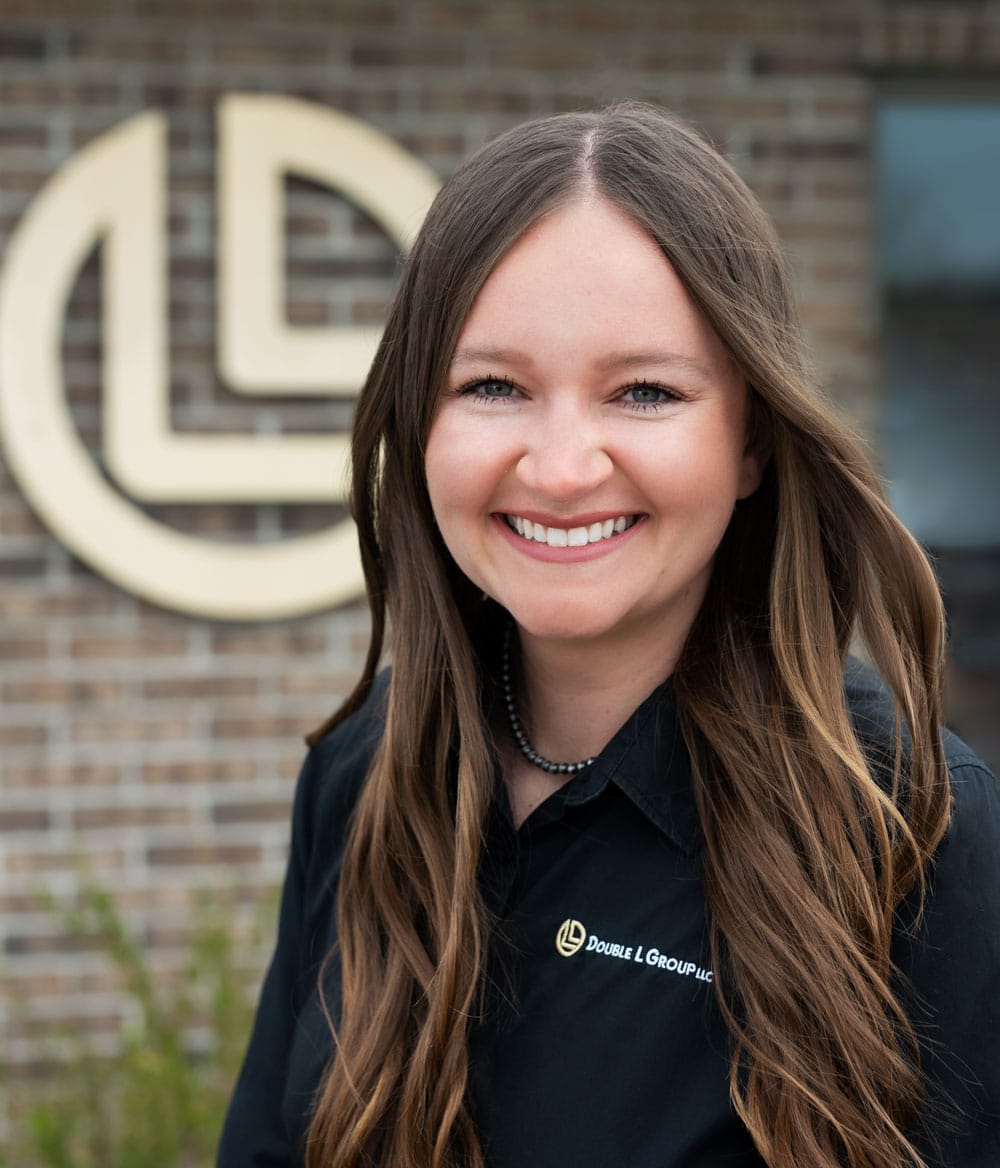 Elizabeth Beeler, Vice President of Sales and Engineering
Elizabeth Beeler is our Vice President of Sales/Engineering. She has been with Double L since August of 2016 and started as a Product Development Engineer.  Today she leads our sales team, works closely with customers, designs and develops new products, service and technical sales, quality management & vendor discovery.
Elizabeth married her sweetheart, Grant in fall of 2021. At this point she has no kids or pets but is a 6th generation farmer at her family farm, based in Baldwin, IA. On the farm she works hand-in-hand with her parents and husband. While she doesn't have house pets, she has beef cows, farm cats and her parent's dog she loves on whenever at the farm.
She also enjoys AI'ing season, frequenting craft breweries / playing euchre with her friends, going to concerts and spending time with her sisters.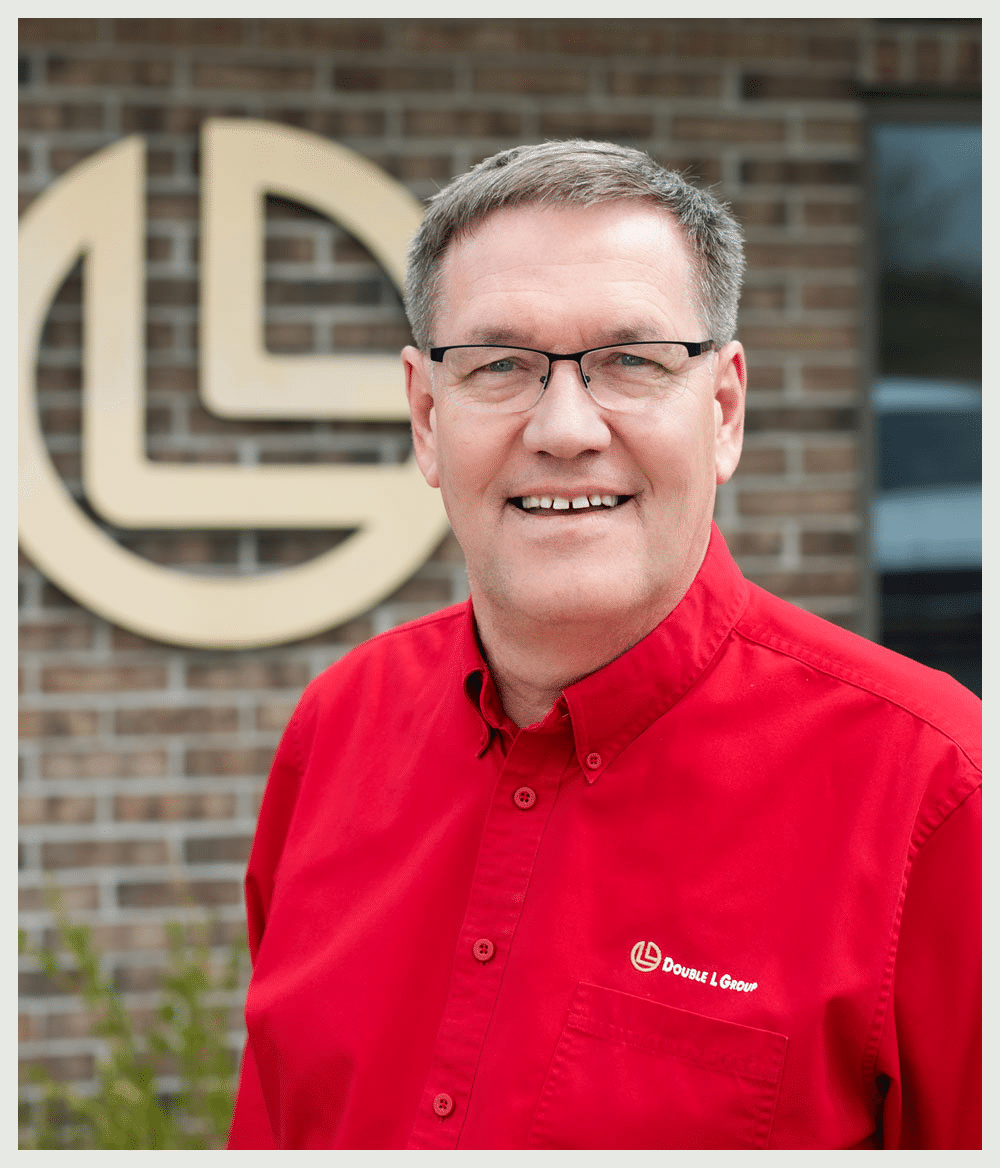 Dick Streicher, Technical Support
Dick Streicher is part of the Double L technical support department. We like to say he is truly the jack of all trades. Dick has been with Double L for 27 years and counting! A day in the life for him at Double L is never really the same as he is helping customers with their needs, new product development, warranty claims, and sales.
Outside of work, Dick enjoys restoring cars and spending time with his family. He has been married for 41 years to his wife, Ruth. His three kids, six grandchildren, and a few granddogs keep him quite busy. He loves babysitting and being a grandpa!
Blake Edwards, Poultry Sales Manager
Blake Edwards is the Double L Poultry Sales Manager. He has been with Double L since the spring of 2019. As the Poultry Sales Manager he handles customer calls and customer meetings both integrators and distributors, searching for new opportunities and potential customers, satisfactory customer service, maintaining key account relationships, and most important selling Poultry end market Double L products.
He has been apart of the poultry industry since a kid as he worked on the family farm. From that right into the integrator side of the poultry business before working with Double L. Needless to say Blake is well rounded in the business and understands the products.
Blake has a busy home life with his wife of 6 years, Jada and their two daughters, Wren and Tessa.  When he isn't chasing his girls around, he enjoys golfing, hunting, fishing, boating: really anything outside!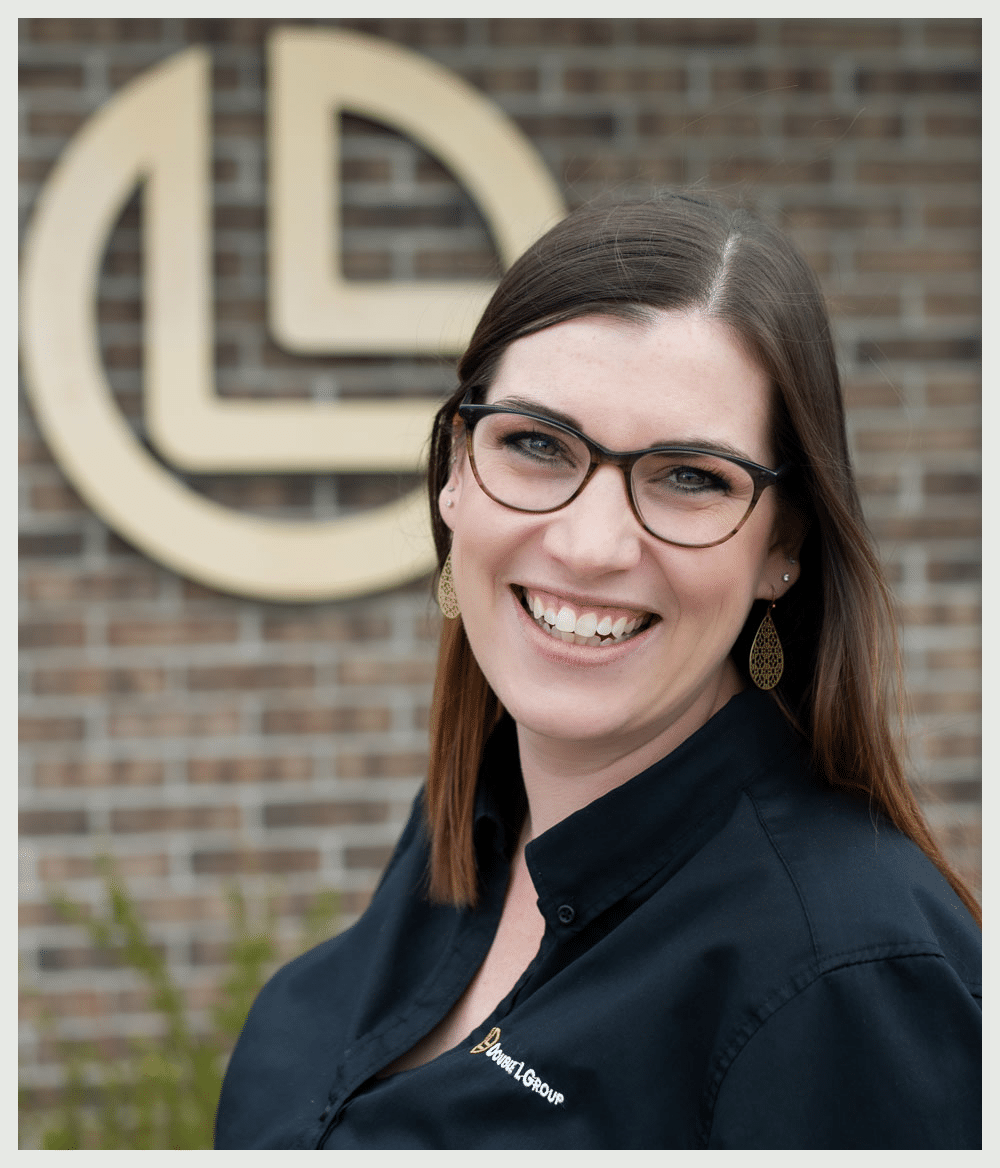 Courtney Duffy, Sales Manager
Courtney Duffy is a Sales Manager. She has been with Double L since the summer of 2019 and enjoys helping customers. As Sales Manager, she processes orders, assist customers with product questions, quotes projects, and conducts product training for staff and customers.
Courtney and her husband Mark live in Monticello with their new son and pups! She is a new mom to little James who was born October of 2020. Between James and her two dogs, Betty the black lab and Bonnie the Chesapeake Bay Retriever, she has her hands full!
When she isn't at Double L, walking the dogs, or taking care of her little guy she loves cooking, kayaking, boating, camping, spending time with family, and wine/bourbon tastings.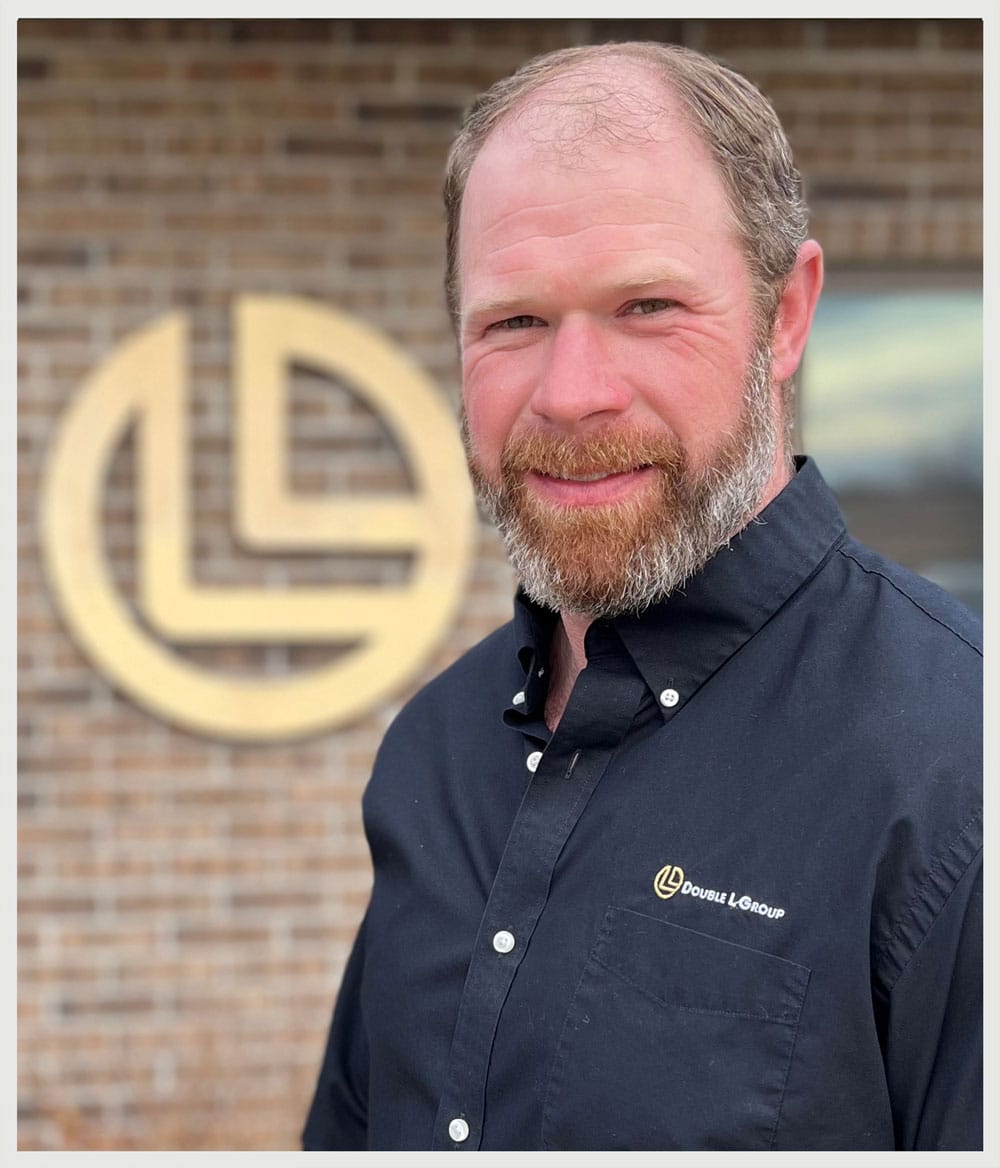 Garrett Bradford, Midwest Poultry/Swine Sales Representative
Garrett Bradford is the Midwest Poultry/Swine Sales Representative. He has been a part of the Double L team since the Fall of 2021. As the Midwest Poultry/Swine Sales Representative, he ensures customer needs are being met from products that will improve performance, smooth ordering process, proper installation, to proper use.
Garrett moved to the Midwest 2018 from North Carolina. His life has involved poultry from a young age. He has worked as a laborer in poultry houses, installed equipment, and managed poultry for 3 companies and now brings that knowledge to Double L Group to provide the best for our customers. One of the reasons he accepted an offer in the Midwest was his love for hunting. He and his German Shorthair Pointer, Dixie, are chasing birds several times a week throughout hunting season. He also enjoys gardening and riding his horses.