Schonlau and the competition's cast iron flooring are made of very different material and molding. Schonlau cast iron flooring has rounded shaped bars without a sharp finish that are actually better for your pigs. Only Schonlau's slats are manufactured in the "open mold process" - thus only Schonlau slats have eliminated sharp edges and part lines. Independent German Institutes confirm there is 6% less teat injuries with Schonlau Cast Iron compared to the competition. This is why European's biggest companies use Schonlau. Sows are a costly economical factor, now more than ever. You must enhance a pigs early performance with intact teats since a lost teat is a lost feed bar. Producers must justify any teat injuries due to increasing fertility of sows and increasing pig numbers.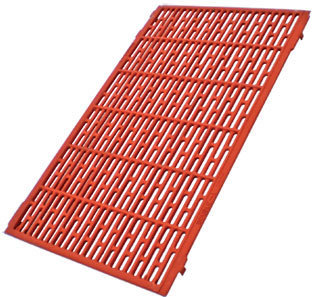 24" x 42" Schonlau Cast Iron Floor


Red Schonlau Cast Iron - Item #13533
24" x 48" Schonlau Cast Iron Floor


Red Schonlau Cast Iron - Item #13538
3/8" openings
Rounded shaped bars with NO sharp edges
Crowned surface and high / low traction bars for pigs
Non-porous, crowned surface easy to clean - no flashing
Supports 2,083 lbs at any point
ISO 9002 High Quality Standards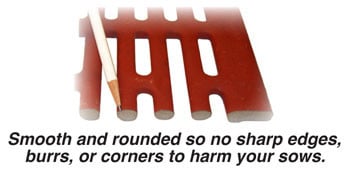 Schonlau Cast Iron Flooring Features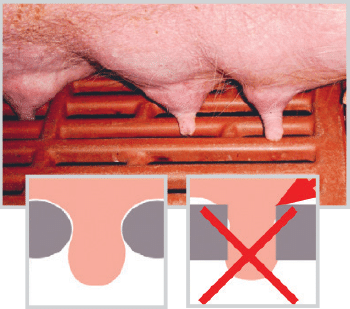 Roundly Shaped Ribs
No sow teat squeezing compared to rectangular 90 degree bars.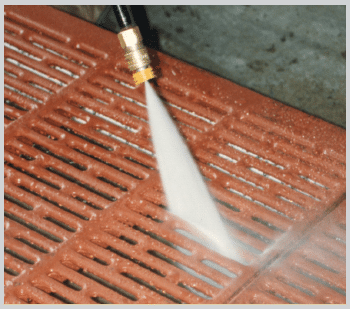 Rounded Corners, Smooth Surface
Schonlau cast iron has rounded corners and a smooth surface that allows manure to filter readily. Non-porous, crowned surface is easy to clean - no flashing!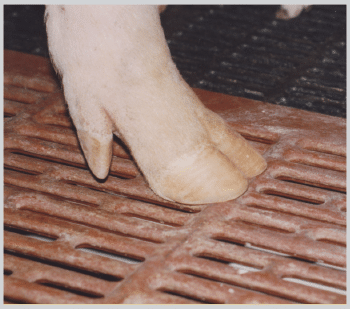 Premium Flooring
A farrowing floor that performs well helps improve the sow's potential and maximizes profits.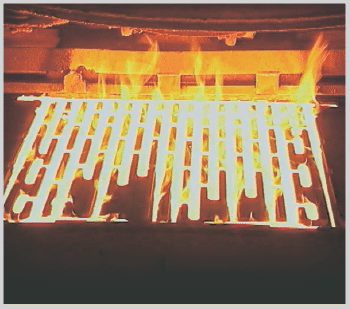 Open Mold Process
Schonlau cast iron is made from an open mold process which results in a crowning effect, giving your swine herd the ultimate in traction and comfort.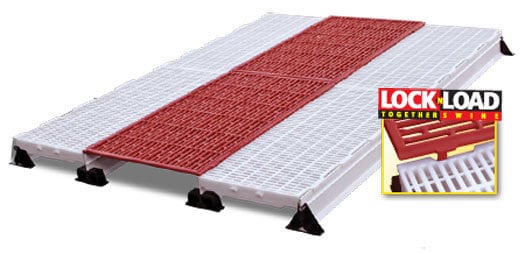 Model PS57 Farrowing Floor
Schonlau & Plastic Creep Flooring with PermaBeam & End Supports
Schonlau Cast Iron & Filter-Eeze® Plastic -
One of the #1 Farrowing Floor Combinations Available on the Market
Schonlau cast iron sow flooring is "cool" for sows while Filter-Eeze® polypropylene creep flooring is "warm" for pigs. This combination flooring systems is superior since the cooler cast iron surface is preferred by sows and the warmer plastic is preferred by pigs. Since pigs tend to spend most of their time on the warmer surface, there are fewer crushing deaths.
Filter-Eeze® does not rob little pigs of body heat; thus, little pigs experience less chilling and fewer diseases.