Innovative alternative to the standard galvanized Inlet doors.
Custom sizes available
Contact for part number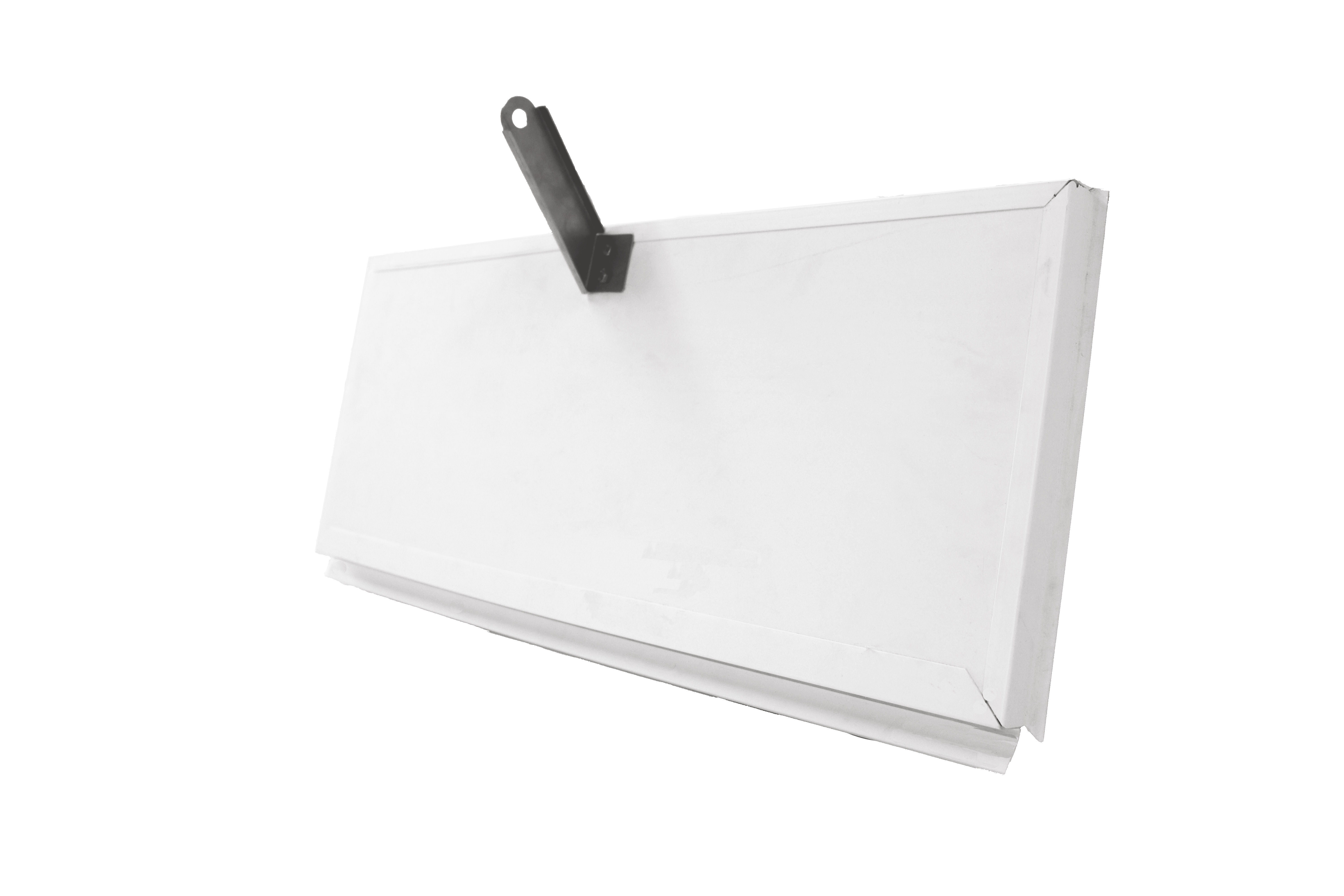 Features and Benefits
Designed for retrofit on galvanized inlets.
Custom sizes available.
Continuous hinge and angled seal to minimize leakage.
R-value of R4.
Reduces LP usage and condensation.
Fits existing RO's in order to save cost of reframing for the grower.
Cost effective solution for the cash-flow sensitive customer on the bottom end of the inlet market.