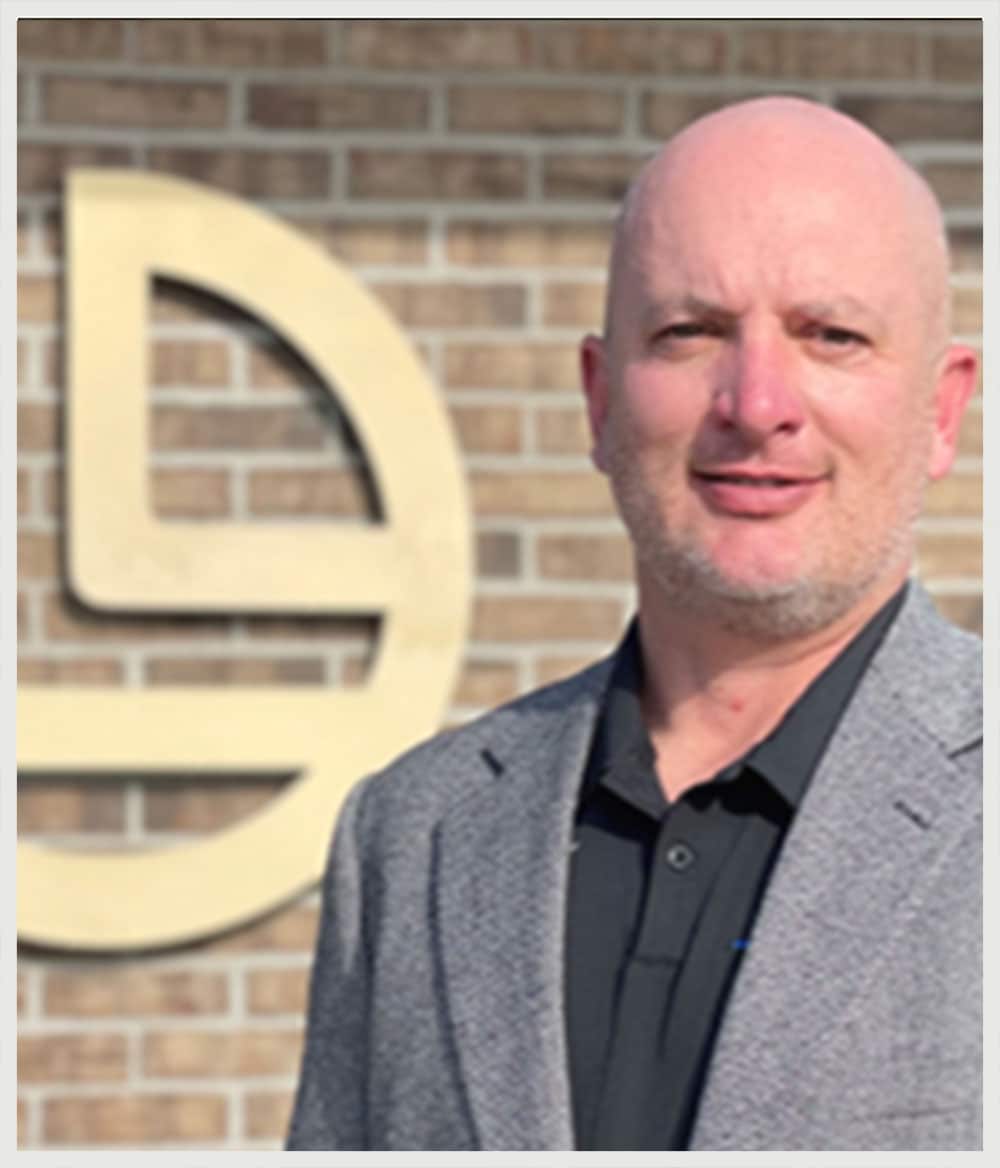 Trinity Persful, President/CEO
Trinity has been the CEO of Double L since the summer of 2021. There is no typical day for him, and that is why he loves his job.   One minute, it's balance sheets, inventory levels and the next minute it is new product development.  Talking to our employees, building relationships with our distributors and customers are the highlights of his job. Although each morning brings a new challenge; logistics, raw material price increases and competition - he finds it enjoyable because of the people.  The team embraces these challenges everyday with courage and resiliency, and for that he couldn't be more thankful.
Trinity has a wife, Karolyn, and kids that support him tremendously.  He finds comfort and encouragement in his church family too. His three dogs can often be seen coming to work with him and keep the office lively.  As a Kentucky native he is likely to be found drinking bourbon, watching UK Basketball, reading, or fly fishing outside of work. Trinity served in the Marine Corps, so all crayons are kept out of reach. If you ask, he will gladly share a story from his past adventures.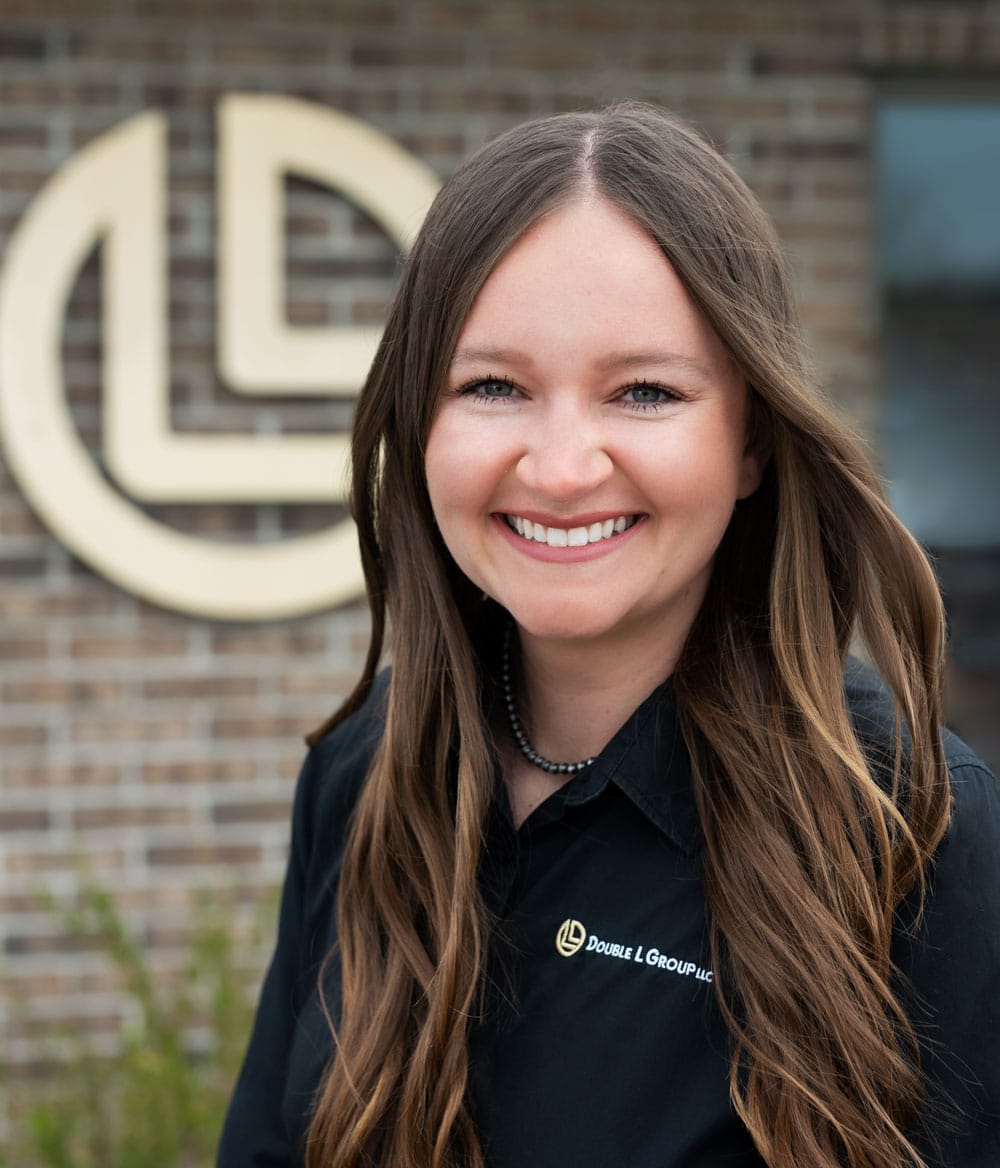 Elizabeth Beeler, Vice President of Sales and Engineering
Elizabeth Beeler is our Vice President of Sales/Engineering. She has been with Double L since August of 2016 and started as a Product Development Engineer.  Today she leads our sales team, works closely with customers, designs and develops new products, service and technical sales, quality management & vendor discovery.
Elizabeth married her sweetheart, Grant in fall of 2021. At this point she has no kids or pets but is a 6th generation farmer at her family farm, based in Baldwin, IA. On the farm she works hand-in-hand with her parents and husband. While she doesn't have house pets, she has beef cows, farm cats and her parent's dog she loves on whenever at the farm.
También le gusta la temporada de AI, frecuentar cervecerías artesanales / jugar al euchre con sus amigos, ir a conciertos y pasar tiempo con sus hermanas.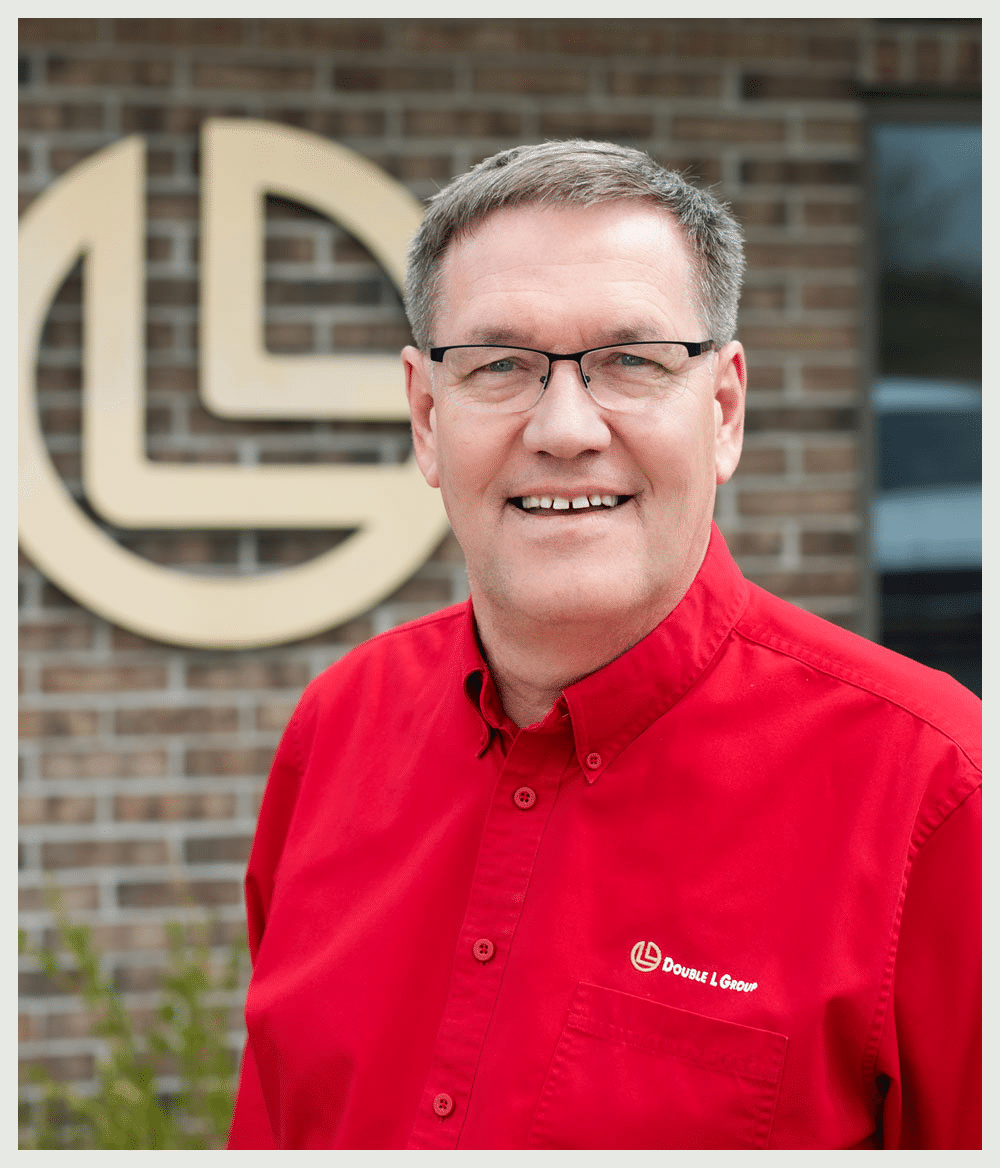 Dick Streicher, Soporte Técnico
Dick Streicher forma parte del departamento de soporte técnico de Double L. Nos gusta decir que él es realmente el hombre para todos los oficios. Dick ha estado con Double L durante 27 años y contando. Un día en su vida en Double L nunca es realmente el mismo, ya que está ayudando a los clientes con sus necesidades, el desarrollo de nuevos productos, las reclamaciones de garantía y las ventas.
Fuera del trabajo, Dick disfruta de restaurar autos y pasar tiempo con su familia. Lleva 41 años casado con Ruth. Sus tres hijos, seis nietos y algunos perros lo mantienen bastante ocupado. ¡Le encanta hacer de niñero y ser abuelo!
Blake Edwards, Gerente de Ventas Avícolas
Blake Edwards es el Gerente de Ventas Avícolas de Double L. Ha estado con Double L desde la primavera de 2019. Como Gerente de Ventas Avícolas, él maneja las llamadas y reuniones con los clientes, tanto integradores como distribuidores, buscando nuevas oportunidades y clientes potenciales, servicio al cliente satisfactorio, manteniendo las relaciones con las cuentas clave, y lo más importante, vendiendo los productos de Double L para el mercado final de aves de corral.
Ha sido parte de la industria avícola desde que era un niño cuando trabajaba en la granja familiar. De ahí pasó a la parte integradora del negocio avícola antes de trabajar con Double L. No hace falta decir que Blake tiene un buen conocimiento del negocio y entiende los productos.
Blake tiene una vida hogareña muy ocupada con su esposa desde hace 6 años, Jada y sus dos hijas, Wren y Tessa. Cuando no está persiguiendo a sus hijas, le gusta jugar al golf, cazar, pescar y navegar: ¡todo lo que sea al aire libre!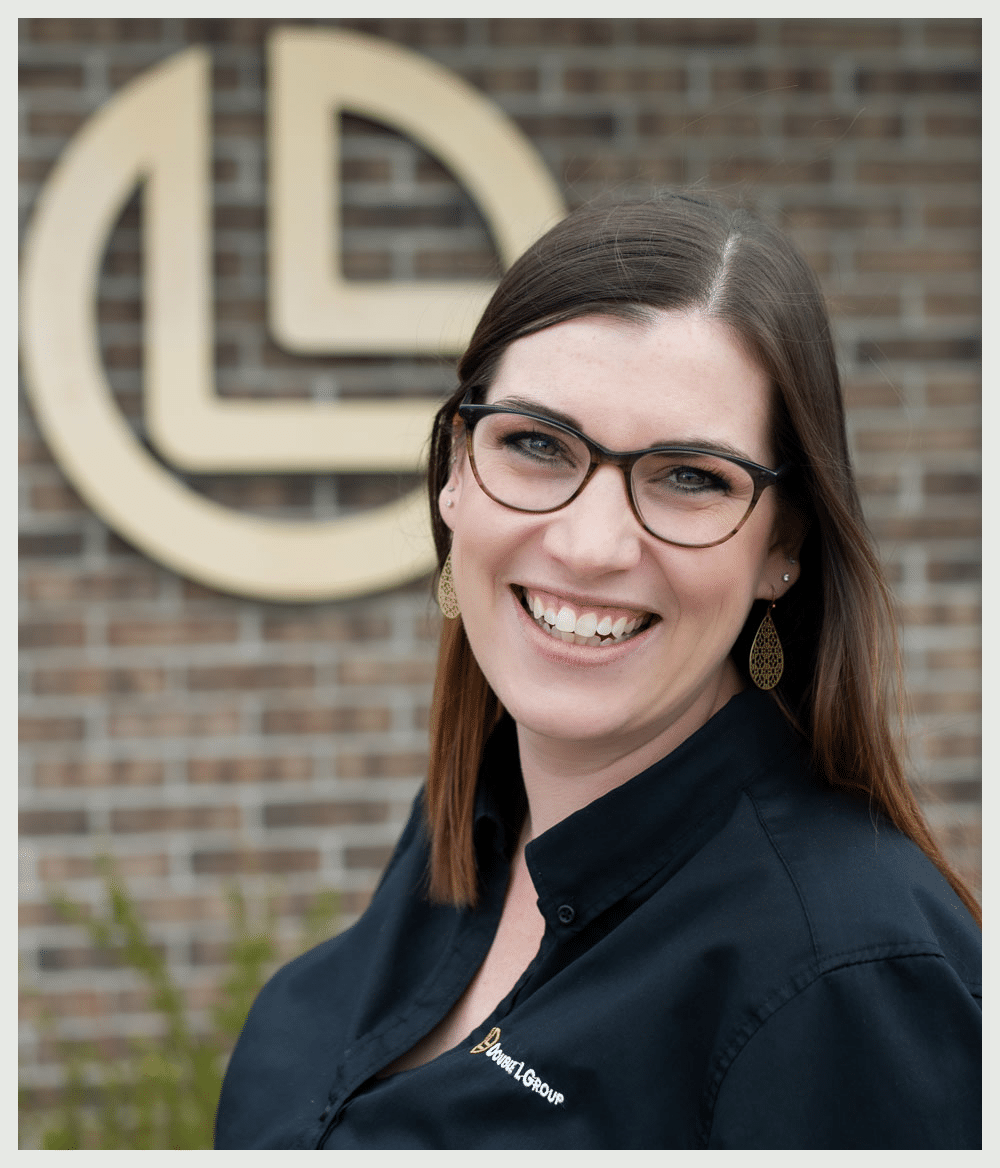 Courtney Duffy, Sales Manager
Courtney Duffy is a Sales Manager. She has been with Double L since the summer of 2019 and enjoys helping customers. As Sales Manager, she processes orders, assist customers with product questions, quotes projects, and conducts product training for staff and customers.
Courtney and her husband Mark live in Monticello with their new son and pups! She is a new mom to little James who was born October of 2020. Between James and her two dogs, Betty the black lab and Bonnie the Chesapeake Bay Retriever, she has her hands full!
Cuando no está en Double L, paseando a los perros o cuidando de su pequeño, le encanta cocinar, hacer kayak, navegar, acampar, pasar tiempo con la familia y las catas de vino/borbón.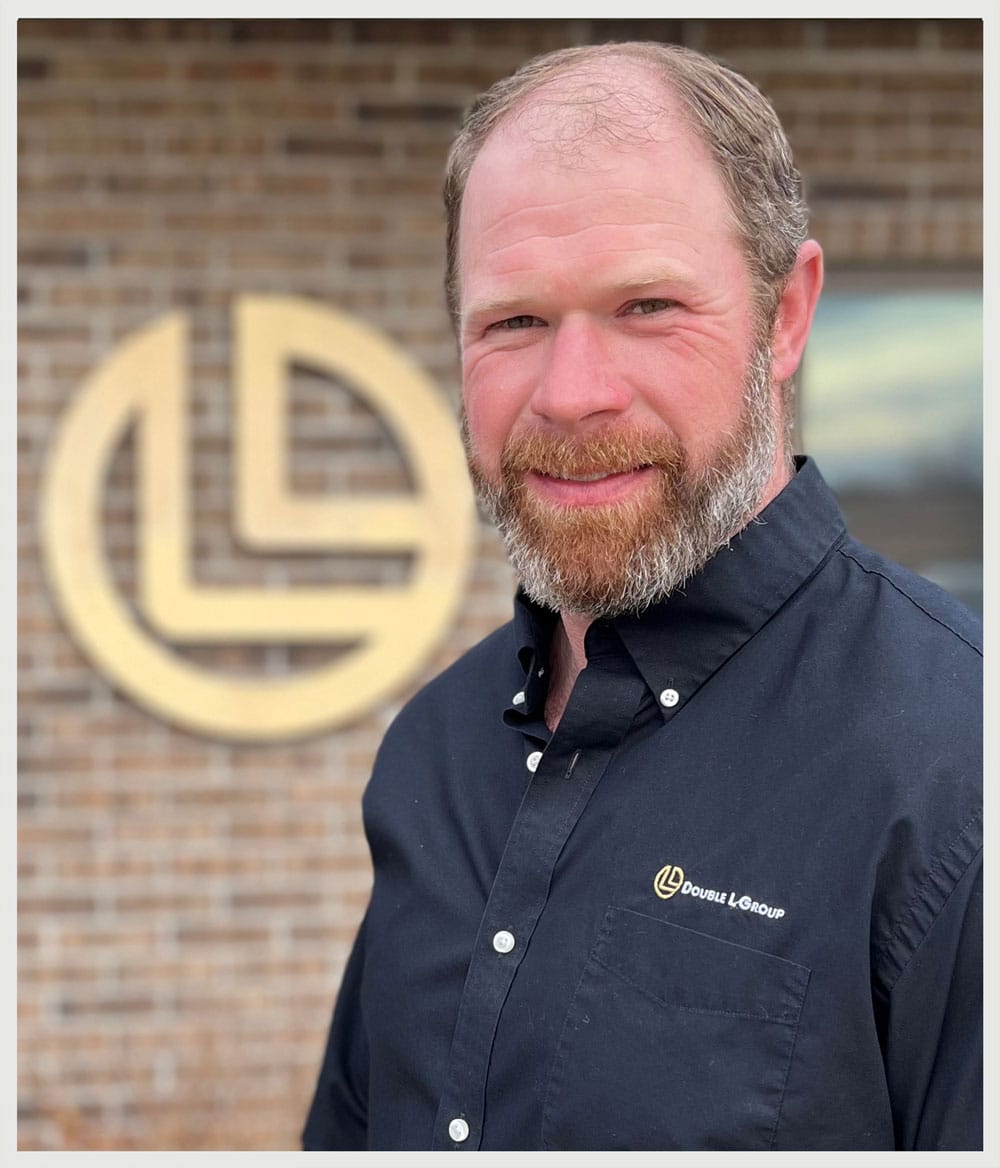 Garrett Bradford, Midwest Poultry/Swine Sales Representative
Garrett Bradford is the Midwest Poultry/Swine Sales Representative. He has been a part of the Double L team since the Fall of 2021. As the Midwest Poultry/Swine Sales Representative, he ensures customer needs are being met from products that will improve performance, smooth ordering process, proper installation, to proper use.
Garrett moved to the Midwest 2018 from North Carolina. His life has involved poultry from a young age. He has worked as a laborer in poultry houses, installed equipment, and managed poultry for 3 companies and now brings that knowledge to Double L Group to provide the best for our customers. One of the reasons he accepted an offer in the Midwest was his love for hunting. He and his German Shorthair Pointer, Dixie, are chasing birds several times a week throughout hunting season. He also enjoys gardening and riding his horses.